Welcome to the website of Dogwood Realty LLC. We specialize in residential and commercial real estate in Townsend, Tennessee and the surrounding East Tennessee area. Whether you are looking for acreage, farm land, developed and undeveloped home sites, investment property, rental properties, commercial real estate, or primary/secondary residences, we can help you!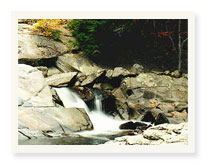 The Cherokee nation called it "Echota - the Land of the Blue Smoke" ...but you can call it home! Reconnecting to nature's beauty, and all that is East Tennessee, can put you back in touch with the folks that mean the most to you.
Dogwood Realty LLC, located in Townsend, Tennessee on the "Quiet Side of the Smokies," has been a leader in the Real Estate market here for over a decade! We're within a days' drive of over 60% of the population of the United States.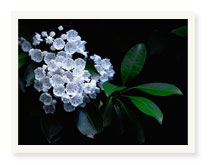 Andy and Candi Rochelle, Dogwood's Owner and Principle Broker, believe "if you can't make a sale - make a friend!" That attitude permeates everything we do. We want you to enjoy all the area has to offer.
We've helped couples and families from Maine to Michigan - from Memphis to Miami - plan their vacations, honeymoons, or romantic getaways year-round. Our cabins, chalets and mountian homes provide serenity and privacy with amenities not normally provided by the area's hotels and motels.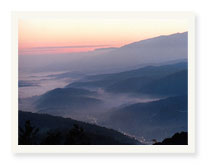 Our temperate climate offers relief from Florida's oppressive summer heat and the Midwest's snow and ice. Autumn is spectacular; the golds, reds and light browns offered by the various species of trees make the mountains appear to be on fire! So come on down and leave your snow shovel at home!
Blount County and the mountains, forests, streams, and rivers of East Tennessee provide excellent backdrops for the photographs you'll treasure for a lifetime. Many of those who only intended to come for the weekend come back year after year and a great many buy permanent, second homes and investment properties.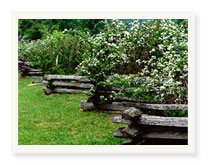 The Smokies, Cades Cove, Little River, Elkmont and Metcalf Bottoms all are within minutes of the quaint shops, restaurants, aniques, and tubing businesses that abound along Highway 321 and 73. The fly-fishing schools are well-attended and the trout are calling your name!
Townsend may be peaceful but you're only a short distance from a wide variety of shopping, dining, and entertainment experiences!
There are many theater attractions in Pigeon Forge to keep you entertained. Ripley's Aquarium in Gatlinburg can be fun and educational for all ages.
Jet setting travelers and those with frequent out of town visitors will be happy to know they are a short drive from McGhee Tyson international airport in Knoxville.
Whether you like to take your Harley through the Great Smoky Mountain National Park or ride the Dragon's Tail, we're close by. The Appalachian Trail is less than an hour away for those backpackers and hikers seeking a challenge. The bike paths along the highway provide a safe environment for families to tour the Townsend Visitor's Center and the Great Smoky Mountain Heritage Center.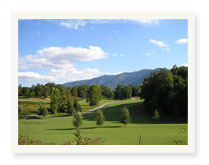 Laurel Valley Golf Course provides the challenge of mountain golfing in a public facility while non-golfers often enjoy the swimming pool area and dining at the club's fine restaurant.
For lovers of college sports, The University of Tennessee Volunteers and Lady Vols offer excitement throughout the year with excellent football, soccer, baseball, and basketball programs about 45 minutes away!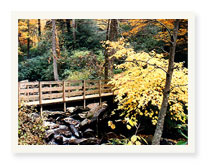 Alumni from across the Southeast Conference have second homes here. Alabama, Arkansas, Louisiana, Mississippi, South Carolina, Georgia, and Florida are all represented.
So come on over to where the woods, water and mountains meet -- come see what all the fuss is about!
Take another look at Tennessee.
Call Toll Free from anywhere (866) 217-4833